Two summers ago Justin March-Lillard was an undrafted rookie free agent making a name for himself in the Kansas City Chiefs Training Camp. At the same time, Marcus Eligwe was trying to find a way back towards his NFL dream after having transferred from Florida State University to Georgia Southern University.
As the 2015 season began, both players relied heavily on their athleticism to make an impact on their new teams. Both found early success. There are a number of similarities to their abilities. However, there are a few significant differences as well.
The Battle for the Roster
Fast-forward to 2017 and we find the two have met in Kansas City and are likely battling each other for a roster spot. March-Lillard spent much of the last two seasons on injured reserve. He also made a few starts for the Chiefs and was considered a player with upside. Conversely, Eligwe was a little-known, small-school linebacker the Chiefs made a fifth round investment in.
Against the Cincinnati Bengals neither played until after Derrick Johnson, Ramik Wilson, Josh Mauga and Kevin Pierre-Louis. When the young pair did see late game action, they played a number of snaps together and the differences and stood out.
Playing the pass
The plays below illustrate the difference in recognition, pursuit awareness and assignment discipline. Despite possessing above-average athleticism the results are drastically different.
Eligwe remains disciplined and in position to make a play until he reads the time to do so. His initial lateral movement is slowed by his flat-footed stance. In the end, he recovers and uses his speed to explode to the quarterback and make the sack.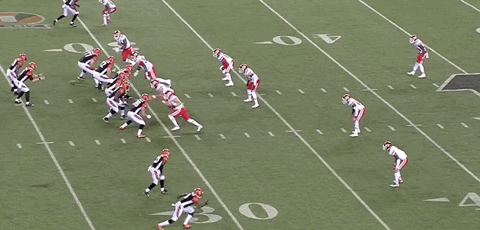 March-Lillard shows good recognition but fails to take the proper angle to allow him to be in position to make the tackle. In addition, he decides to avoid the block of a smaller wide receiver rather than power through his block or rip / Swim past him to the downfield side.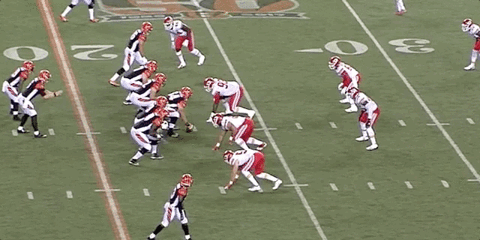 Defending the Run
Eligwe closes and changes direction well in reading the running backs cut. He wastes some energy with flailing arms that slowed his charge to the gap. Again, his speed and recognition allow him to make the play.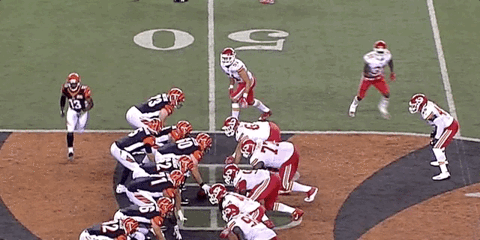 Here, March Lillard makes another good read and follows his instincts to the correct gap. Unfortunately, when he gets there he doesn't use his hands or provide any punch. By leading with his shoulder, he allows the initial lineman to turn him in the hole. That keeps him from making a play. A second lineman comes and cleans up the block. Meanwhile, Eligwe hits the third and uses his hands to disengage and make the tackle.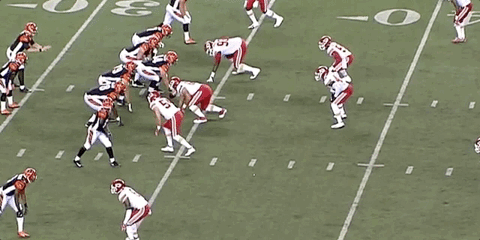 Competition catching up
March-Lillard has been a highly-praised and talented developmental linebacker but his play this preseason has fallen off. Never a dominant block-shedder, his limitations have him at a disadvantage against bigger, younger competition in this battle for a roster spot.
With four experienced linebackers ahead on the depth chart, for now, Eligwe may be the only one of these two to make the 53-man roster.
Don't miss an episode of Locked on Chiefs! Subscribe on iTunes or Spotify or on IHeartRadio!
Anywhere, Anytime – Subscribe Today